Lunar Limit
An arcade shooter.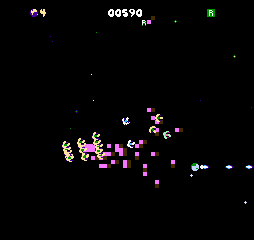 An arcade shooter, ostensibly created in 24 hours for the Ludum Dare competition. This game has a huge amount of objects on screen at once - perhaps the most of any NES game.
D-Pad moves Earth.
A/B rotates Moon.
Hit select to use power-ups.
Hit start to begin the game.